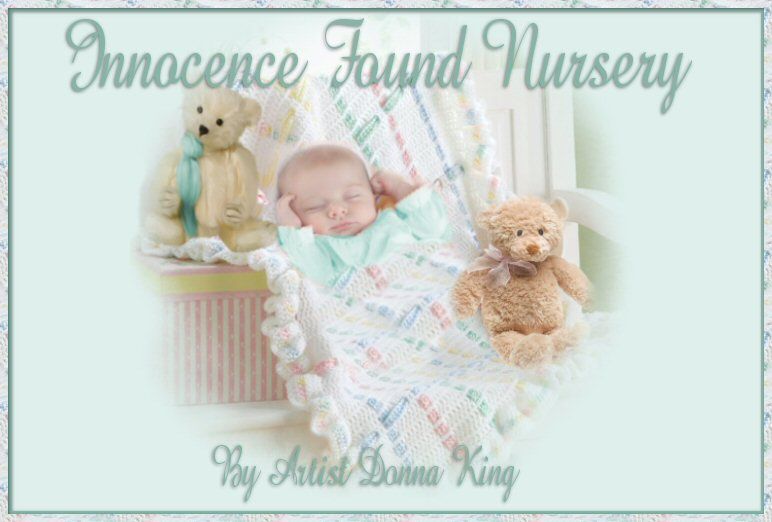 INTRODUCES BABY
Sweet CAROLINE
WEIGHT
5 lb. 6 oz.
LENGTH
20" long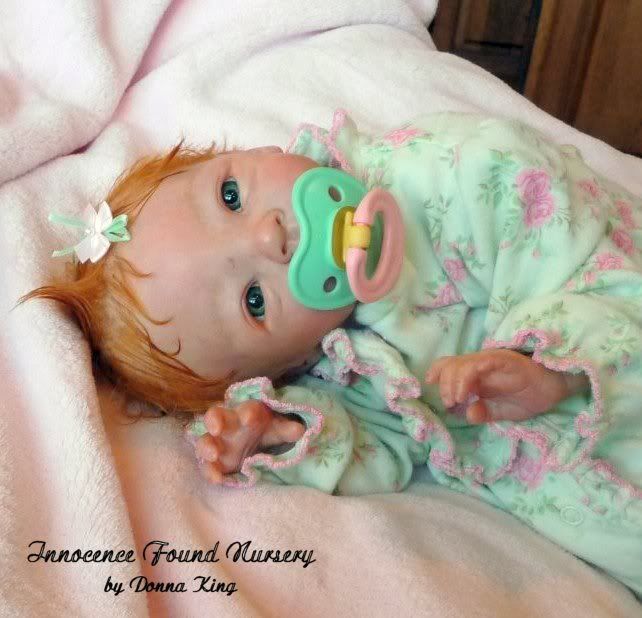 Sweet Caroline started out as Azlin by Nikki Britt. She is from a SOLD OUT LIMITED EDITION kit. She has a COA # 12 out of only 300! This baby has 3/4 arms and full legs. She was painted with many layers of Genesis heat set paint to attain her realistic skin tones. I used the "Ginger" color palette for her overall red-head complexion. She has tiny veining and mottling to add depth to her skin tone. Caroline has micro-rooted hair that has been sealed inside with water proof glue, so it can be washed and styled. She has a pacifier and hair bow that are attached by magnets. She is weighted with glass beads and poly fill, so she is safe to travel abroad. Please scroll down to see some pics of this lovely baby!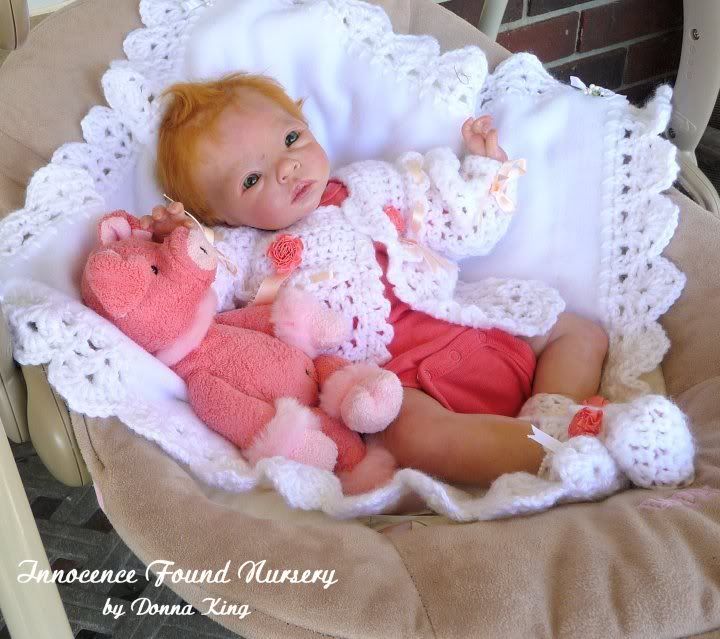 Caroline was born on November 1st at 3:00am.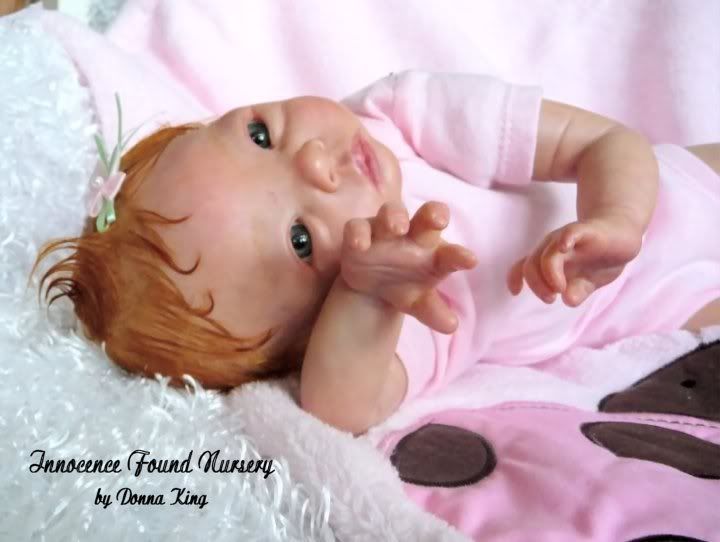 Caroline has the look and feal of a new born baby. She is weighted in all the right places, and her head needs support just like a new baby.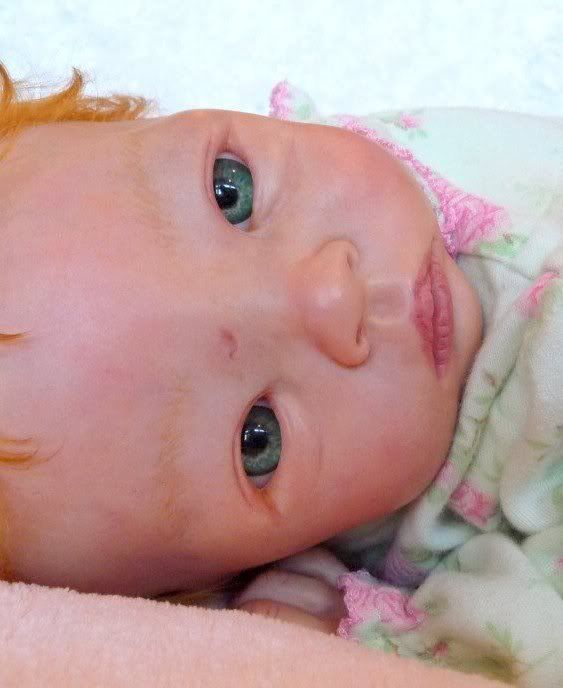 A closer look at Caroline's complexion shows mottling and veins as well as coloring to add depth. Notice the little scratch she put between her eyes. Too cute!

Caroline's micro rooted hair.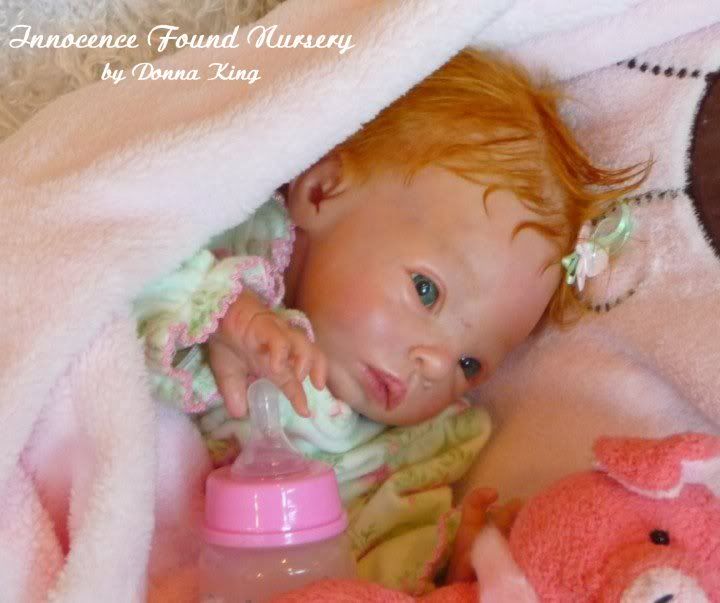 All ready for bed in her little green sleeper with pink rosebuds.


Baby Caroline has beautifully detailed limbs.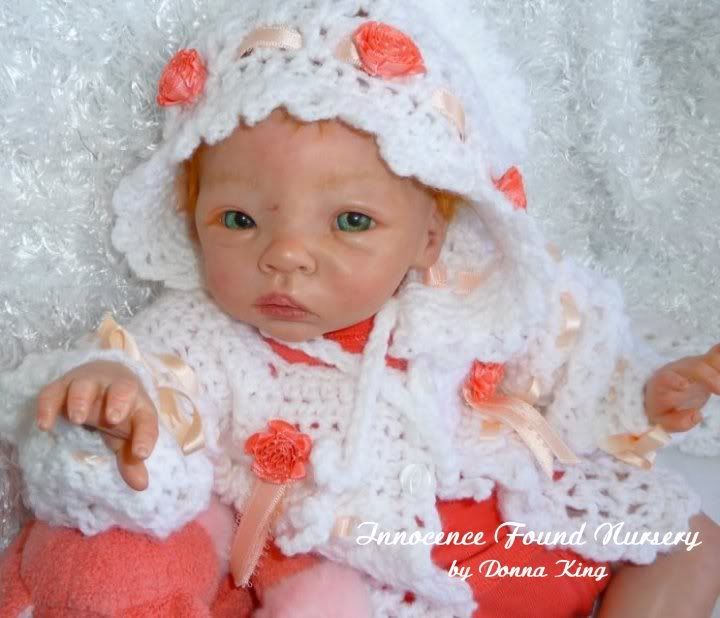 Caroline's bye bye outfit is hand made and comes with a bonnet, jacket and booties.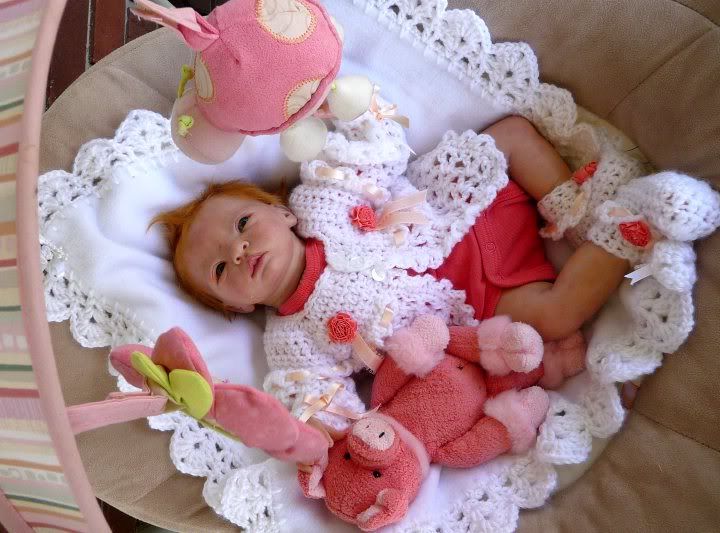 Caroline is all ready and waiting for her new mommy!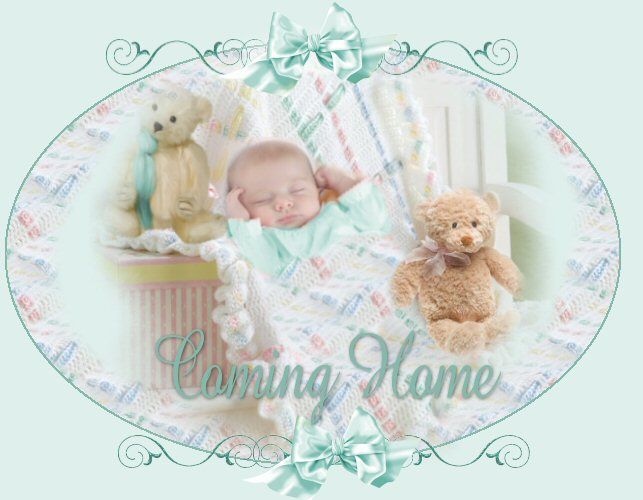 Baby Caroline goes to her new home with her hand made white and peach jacket with matching bonnet and booties. She will also be bringing her mint green jammies (with matching hair bow) and pink onsie. She also has her brown ruffle butt knit pants. She will be bringing her "piggy" which she loves very much. Caroline wouldn't think of going anywere without her pink and brown receiving blanket. She also is very attached to her "binki", so that will be coming with. Ofcourse she will be wearing her diaper, and hospital ID bracelet. I will be sending her birth announcement with her name and birth date on it. If you would like to change her name, please let me know and I would be happy to make the change.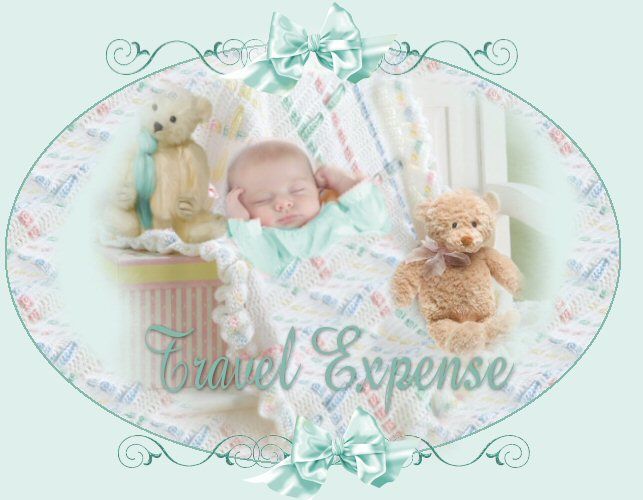 Caroline will be traveling Priority mail. She will be insured and require signature confirmation. She will be wrapped in her receiving blanket and plenty of other "fluff" to ensure that she arrives to her new Mommy undamaged.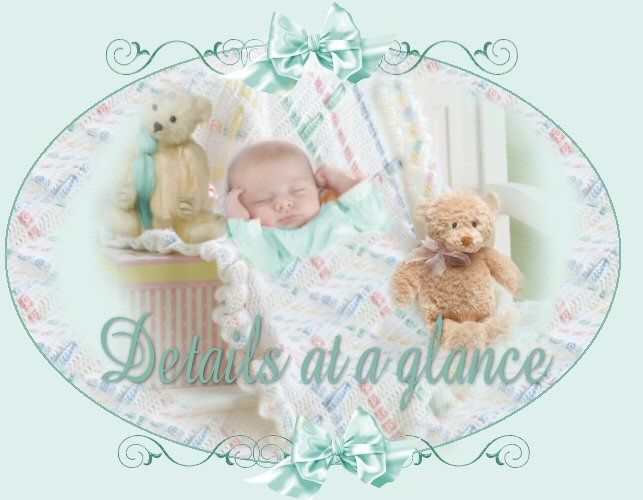 Sweet Caroline is anxiously awaiting her adoption. She is clear to travel overseas as well as staying here in the continental Unites States. Caroline comes from a family line of horse lovers... so be prepared to get her a pony when she gets a bit bigger! She enjoys her bedtime stories, and loves her back rubbed. Caroline likes to be the center of attention, and needs a mommy to spoil her!

ADOPTED! ! Nov. 8th, 2011
Congratulations to Caroline's new mom Phyllis in Ohio